Last week some of you may remember that I mentioned a painting I had created but was unable to post about at the time. I can now reveal that it was to be a gift to my parents for their 50th wedding anniversary. At the time, though, 1) they didn't even know I was going to be able to make it, so I was trying to keep that a surprise, and 2) I didn't want them to know their gift would be something 'homemade'.
So, Friday night, my son, Eric, my daughter, Christina, and I showed up unbeknownst to my folks at my sister's house where they had been invited for a pre-50th-celebration dinner. (In case you're wondering, some of my siblings were in on the surprise.) The look on my parents' faces was priceless and well-worth the short-turnaround flight in and out of Tulsa, OK for the weekend.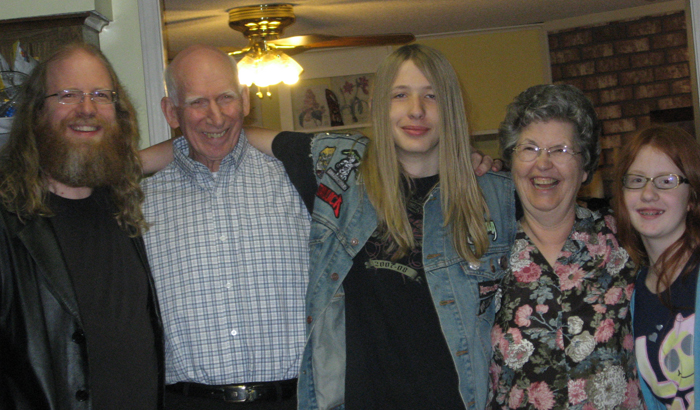 Saturday was the big event. We all gathered together to celebrate 50 years of marriage, 7 children, 16 grandchildren, and 4 great-grandchildren. It was a wonderful opportunity for some of us to see each other for the first time in several years, and the first time the 7 siblings had been under one roof since 2003. It was also the first time I had seen 2 of my nephews and my four grand-nephews.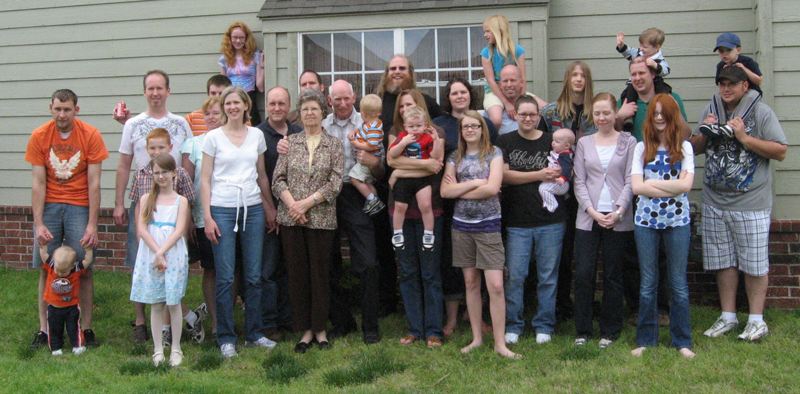 Since no one had seen the gift I had prepared for my parents except for my wife and kids, I was a little nervous to know how it would be received. Thankfully, I think they liked it…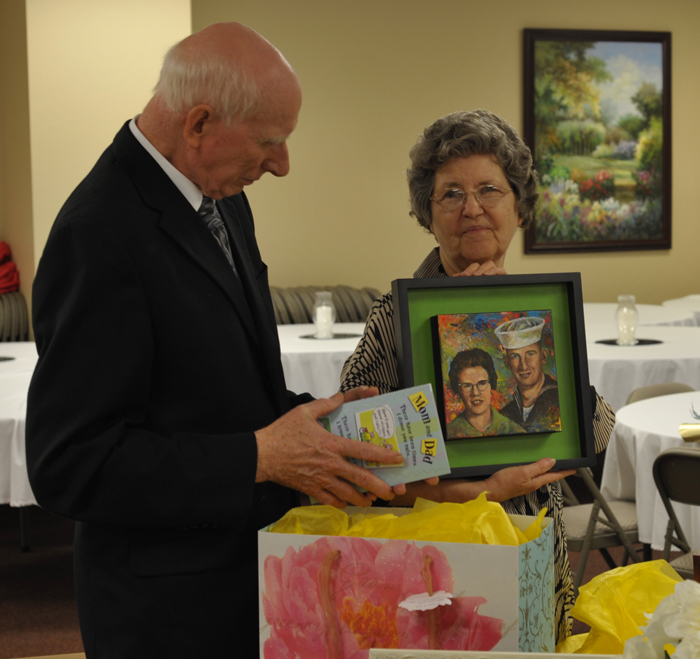 This painting started out as one of my Over the Under-Schmeerings. I realized as I was painting it, though, that the background could not show too much through the main subject matter, so the schmeerings became almost tertiary in this piece. I anticipate experimenting with more 'under-schmeered' portraits in the future since this was such a fun challenge.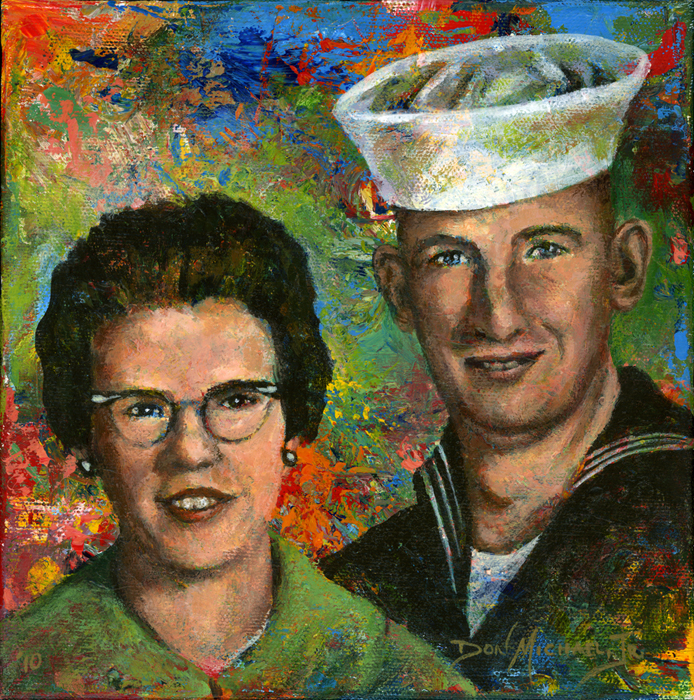 The Golden Years – 8″x8″ – Acrylic on canvas – Completed 4-25-10
©2010, Don Michael, Jr.
The image of my parents in this painting comes from a Christmas card they sent out back in 1962 when the artist wasn't even walking yet. Below is a scan of the photo from that Christmas card. For the painting, I felt the wiggly guy in the middle could be cropped out since he really added nothing to the composition I was going for.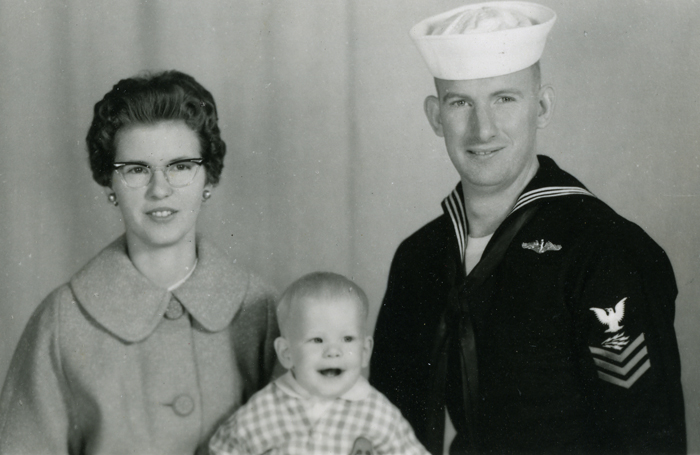 As has become my standard procedure when introducing my Under-Schmeerings pieces, I give you the before and after. I hope you enjoy.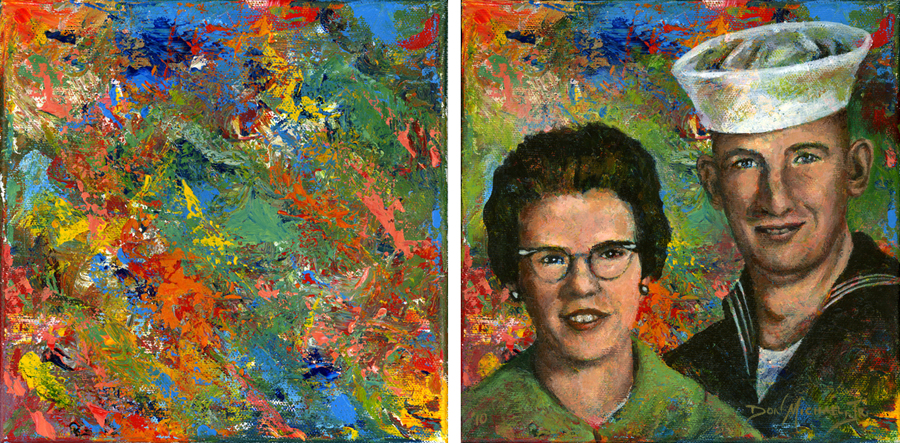 ©2010, Don Michael, Jr.
Well, the long weekend is officially over and now it's time to get back to work…
Happy Creating!
<< Previous Page