Next weekend I will be the featured artist at the Gina M. Woodruff Gallery in Long Beach, California. On Friday night (Oct. 5) I will be there for a meet and greet. On Saturday (Oct. 6) I will be painting live. You can find out more details on the GinaMWGallery facebook page.
I'm really excited about this opportunity. So much so, in fact, that I got my paints out for the first time in over a month… and it felt good! Here's what I came up with…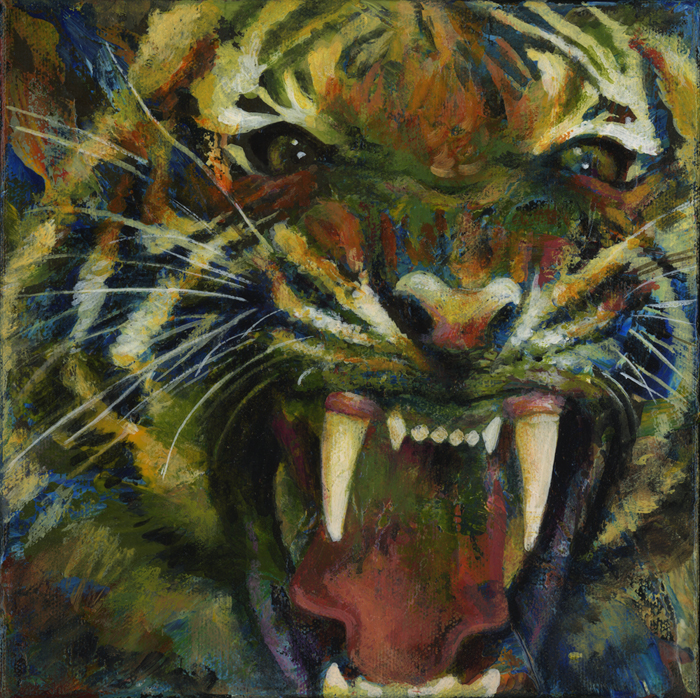 Fair Warning – 8″x8″ – Acrylic on canvas – Completed 9/28/12
©2012, Don Michael, Jr.
As I was typing up this blog my daughter came in from school, pointed at this new painting, and announced, "I want that one!". (How's that for a compliment?) She's out of luck, though, because Fair Warning is one of several paintings that will be with me next weekend in Long Beach. I anticipate that it will stay behind in Gina's Gallery when I return home. Of course, that's up to Gina and her awesome Curator, Sherri Gleason.
If you live in or near the Los Angeles area be sure to come by to see me and my work. Here's their information…
Gina M Woodruff Gallery
5555 E. Stearns, Suite 203
Long Beach, CA
Ph.1-562-519-1614
I hope to see you there.
Happy Creating!
This year I have spent a lot of time working with Alley Zoom Productions creating commercials, testimonials, and other types of videos for multiple clients. My responsibilities vary from Art Directing, creating graphics, creating animations, and helping set up and break down video shoots – among many other things. I realized the other day that I have never shared any of the work that we've put out, so today I will…
Click on the images below to see the videos on YouTube…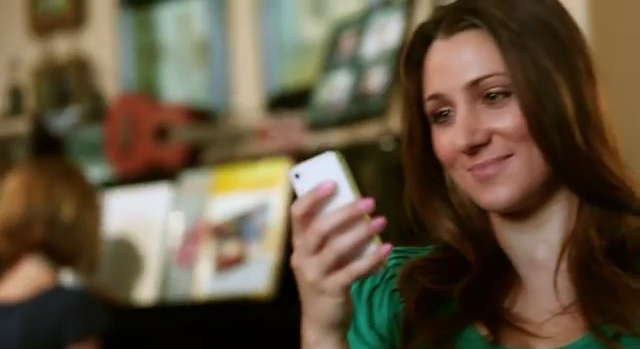 RJ Deal Number One Commercial
The above video was created for one of our local newspapers to promote their new bundled deals. We thank 10e Media for hiring us to create this campaign which will begin airing soon in our TV market.
Another commercial done for this same client can be seen below. This commercial was never aired – which, regrettably, happens at times in this business. We were quite proud of it, though, and think it deserves the look of a few eyeballs.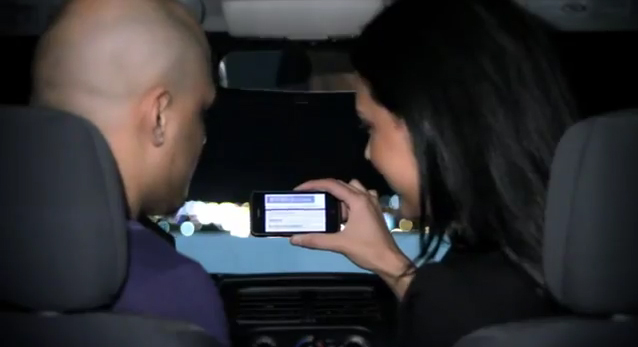 My RJ Commercial – Never Aired
Another of our clients has been Goodwill of Southern Nevada, for whom we've created several videos – both for commercial and internal use. Below is one of the commercials we did over the summer.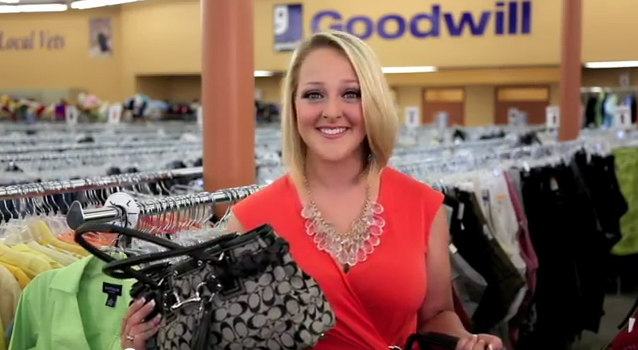 Shop Goodwill Commercial
All of these commercials were shot and edited by CJ Boisvert. She's AMAZING! To see more of her outstanding work, be sure to look through the Alley Zoom Productions' Portfolio page – found here.
As I'm sure you can imagine, these projects are quite time consuming, which is one of the many reasons that I've been so scarce on the blogosphere the past few months. I don't mind, though, because this thing we do is SO MUCH FUN! I look forward to more of these types of projects in the near future.
Happy Creating!
This week a good friend of mine got her new website up and running. I'm proud to say I had a little something to do with the final look of her beautiful new site.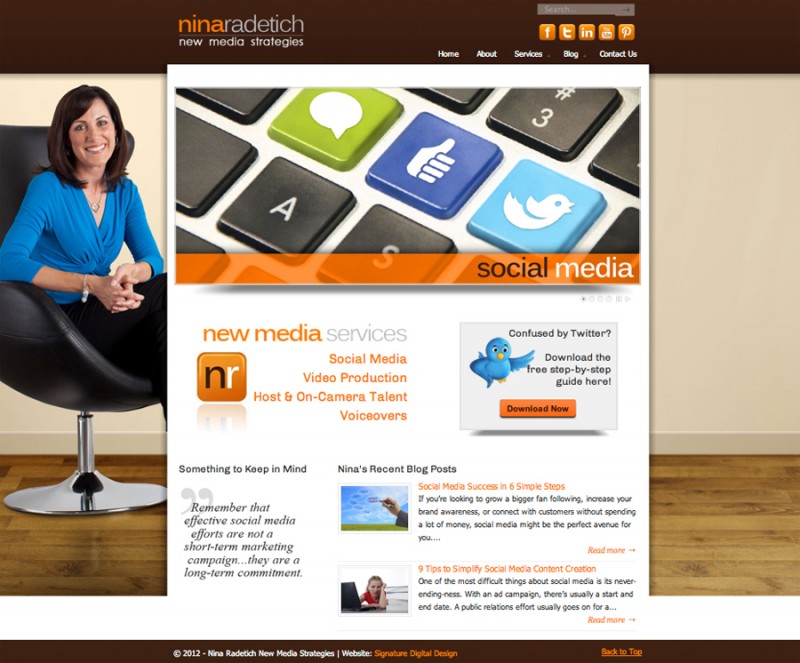 Before I joined in on the fun, Nina and her web creator, Kathy Hicks of Signature Digital Designs, had already figured out the layout and basic look of the site. What Nina asked me to do was to come up with graphics and icons to help illustrate her services. I was happy to do just that… and even a bit more.
The first thing I did was create a chiclet-style logo for Nina.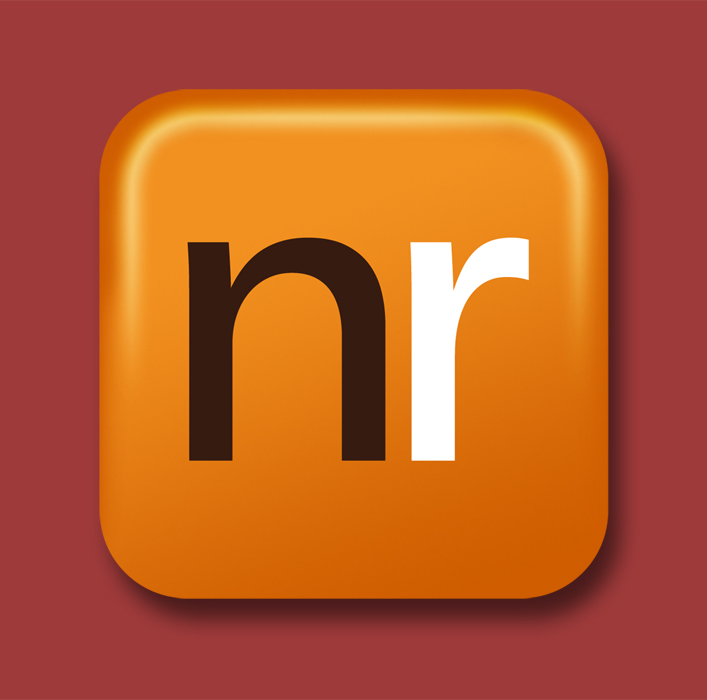 I then created a new virtual space for Nina to be relaxing in. Her photographer had shot her against a white wall in his studio and we wanted something that looked a little warmer and inviting. Below is the before/after…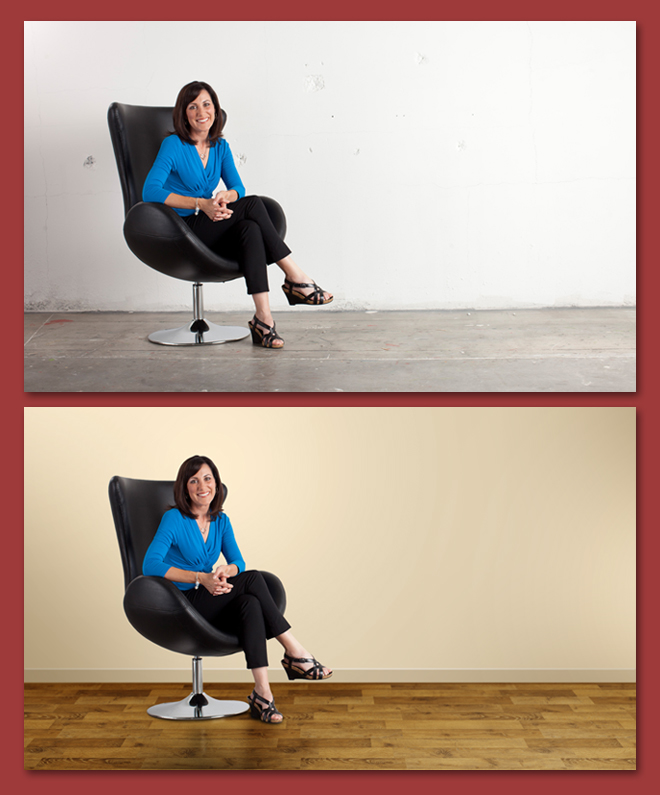 Then it was time to create the slides for her home page. Nina chose several photos that she liked from a stock photo company. I then did a little pixel magic to tie them all together visually. On Nina's homepage these all play in a slide show.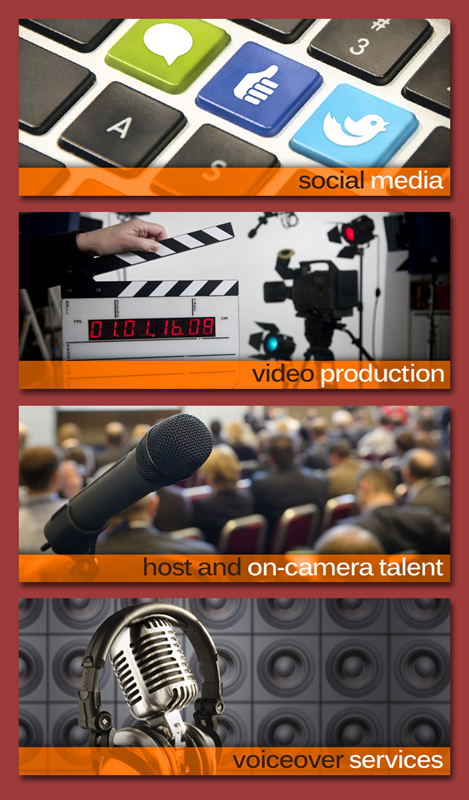 The rest of this project involved creating several icons to be used on different pages. You can see all those icons by clicking around in Nina's new site. Check it out by clicking here.
This is just one of the several freelance jobs I've been working on lately. It's been fun to dive into the wonderful world of graphic design for a while. The only downside is it has kept me away from the easel for the past few weeks. I don't anticipate staying away much longer, though…
For now, I'll revel in the satisfaction of a completed product for which I am quite proud.
Happy Creating!