Getting to the easel can sure be a challenge sometimes when I have so many irons in the fire. After a while the desire to paint has a tendency to overwhelm me to the point that I drop everything for a little while and start flinging some paint around. That's exactly what happened last night – and I'm so glad that I finally made time to paint, because the resulting painting has me more excited than almost anything else I've created this year.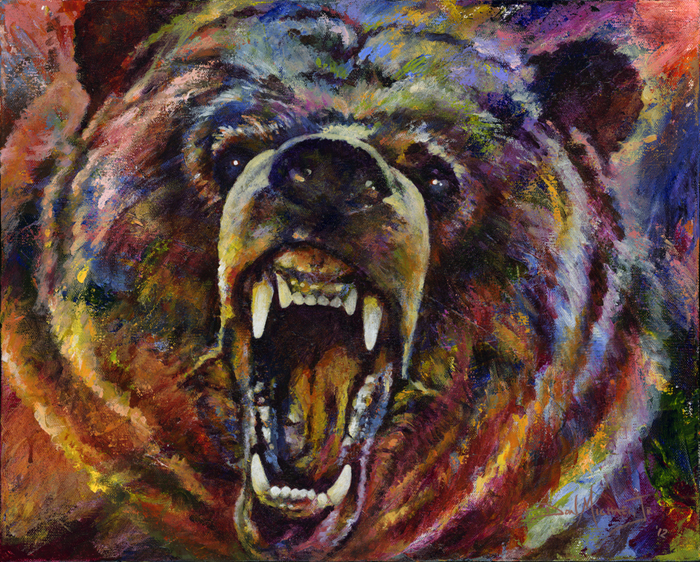 Mama Ain't Playin' – 16″x20″ – Acrylic on canvas – Completed 12/8/12
©2012, Don Michael, Jr.
Well, my little sanity break is over now. It's time to get back to those other projects…
Happy Creating!