I'm excited to be able to finally unveil one of the graphic projects I've alluded to over the past couple months. My brother, David Michael, has just released his latest novel. Here is the book cover I created for him…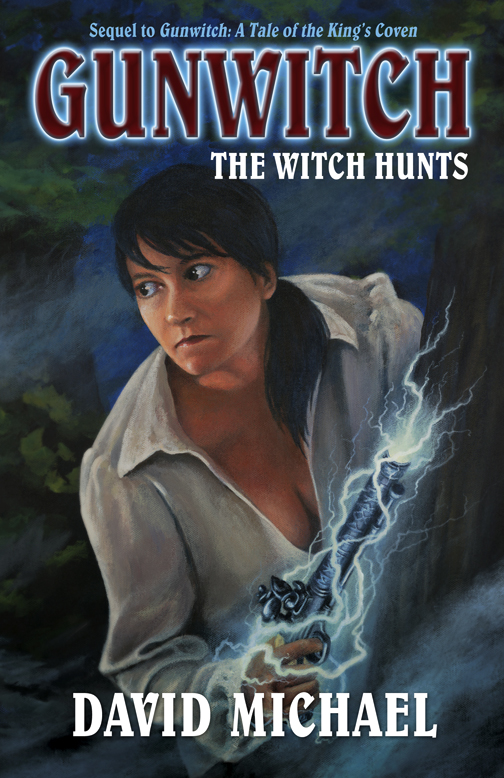 Gunwitch: The Witch Hunts – Acrylic Painting and Photoshop
©2013, David Michael
Be sure to click on the image above. That way you'll get to see the entire cover, including the spine and the back. To find out more about the book and/or to purchase it, click here.
In the midst of all my design projects I'm still finding time to paint. I haven't finished anything lately, but that's because I'm in the middle of painting another Ginormous Heart to help raise awareness and money for the Las Vegas Chapter of the St. Jude Children's Research Hospital. This is the 3rd year that I've had the honor of taking part in this wonderful program. This is a detail of where I wrapped up painting last night…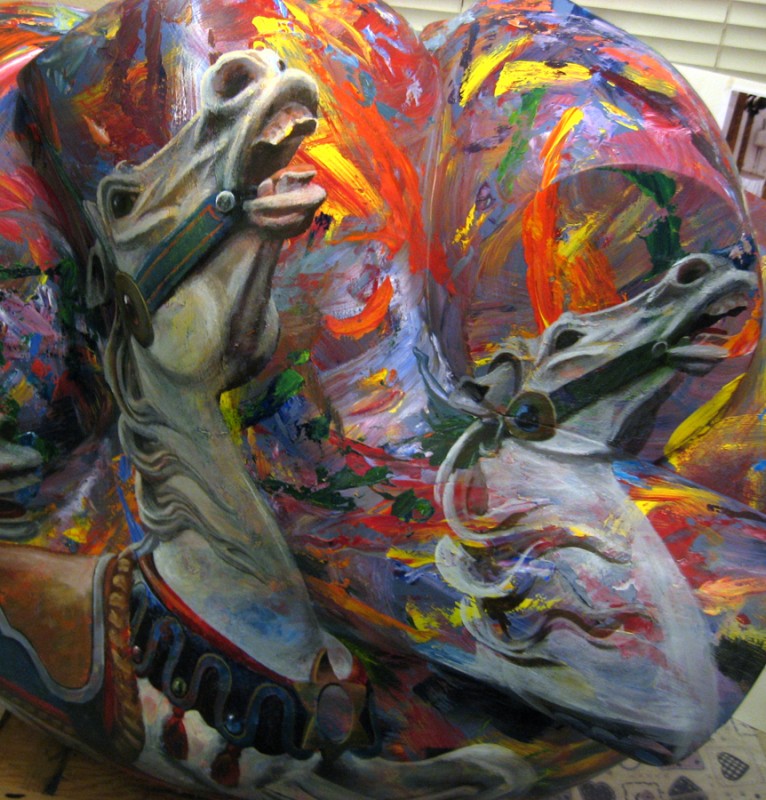 St. Jude Heart – In Progress – Detail from 1/28/13
I still have a long way to go on this. It's a major undertaking, but it's for a great cause.
Happy Creating!
I've been pretty much glued to my computer screen lately as I work on several different graphic design projects. Today I started two more projects, but felt I just had to take some time out to paint. So, I did…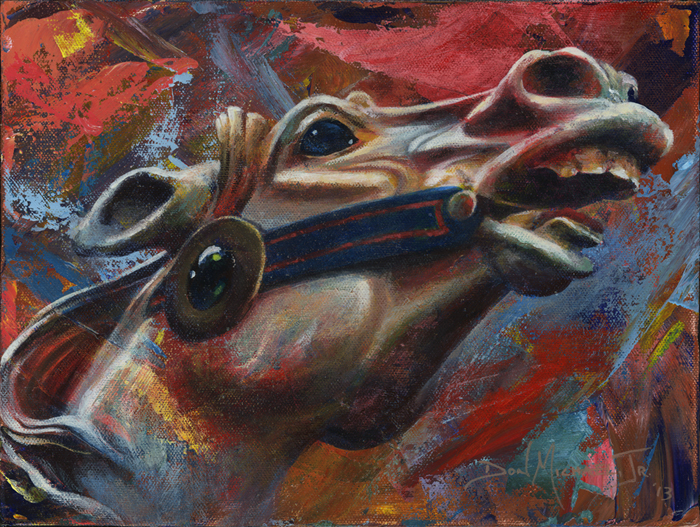 Carried Away – 9″x12″ – Acrylic on canvas – Completed 1/16/13
©2013, Don Michael, Jr.
This little painting is a study for what will be a MUCH larger piece. I'm hoping to be able to share that soon.
Until then, Happy Creating!
Wow! When I sat down to create this post I realized that it has been one month since my last post. I think this may be the longest I've gone without posting something new since I started blogging nearly 5 years ago.
Not only did we have the holidays to contend with, but I'm also in the middle of 3 major graphic design freelance gigs. All of this really cut into my painting time. Thankfully, I also have a project that required me to paint, so I at least got a little time on the easel. That time on the easel led to this…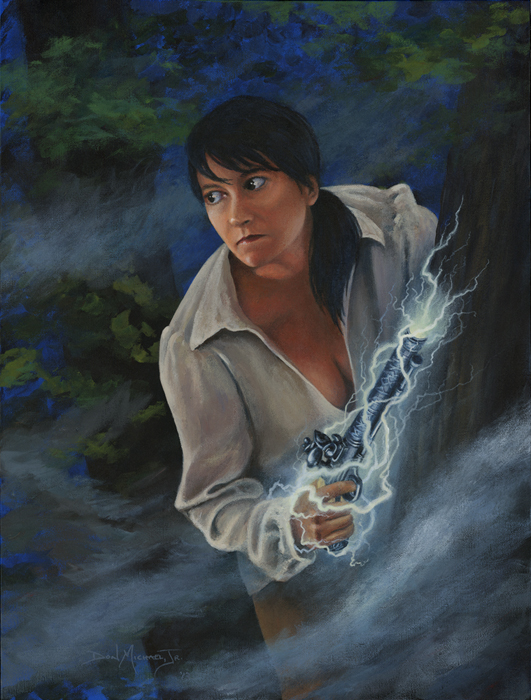 The Witch Hunts – 24″x18″ – Acrylic on canvas – Completed 1/8/13
©2013, Don Michael, Jr.
As I'm sure my longtime blogging friends will already infer, this painting will be a part of something else in the very near future. I will share that something else in due time.
Now it's time for me to get back to those design projects… oh yeah, and to paint on this year's Ginormous St. Jude Heart.
Happy Creating!