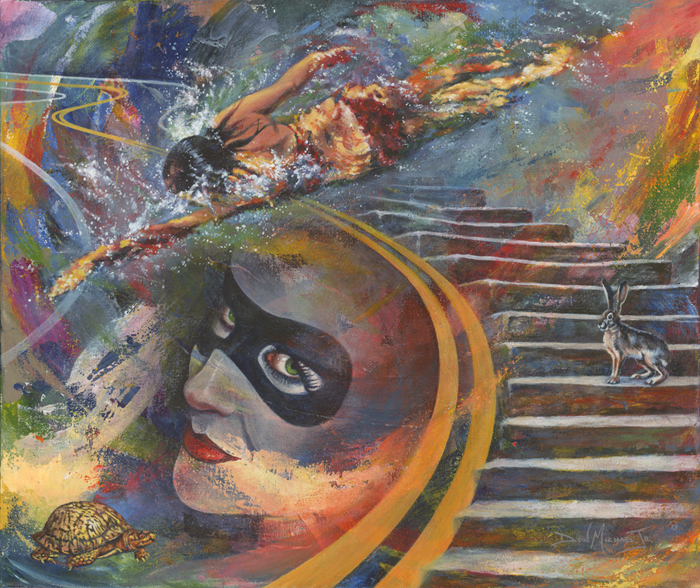 Wherewithal – 20″x24″ – Acrylic on canvas – Completed 4/16/13
©2013, Don Michael, Jr.
This is one of those paintings that I'll let speak for itself. I will say though that it was a LOT of fun to create – and upon its completion I can hardly wait to start on the next one.
But, that will have to wait a few days… Currently, I'm in the middle of creating new artwork for a book cover. Not only that, but tomorrow will be spent setting up, displaying and then breaking down an art exhibit at the SpringHill Suites Las Vegas North (about which you can read more about here). I will be displaying four of my paintings mixed in with the artwork of a few other Las Vegas area artists.
For now, I will revel in the joy of finishing a new work – but only for a few minutes. It's late and I'm tired…
I leave you with this detail: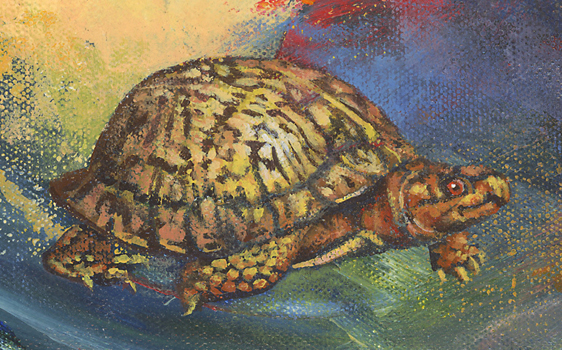 Wherewithal – Detail
Happy Creating!
After a long day of setting up and then painting live at the Gina M Woodruff Gallery in Long Beach late last month I was very relieved to finally be cleaning up my brushes and breaking down for the night. There was a cold beer and a warm bed calling my name from our hotel room.
Suddenly, this bundle of whirling energy came buzzing through the gallery door at about a jillion miles an hour. It's amazing how much 'presence' some people can bring to a room, and the lovely Samone, proprietor of Delightful Crepes Cafe of Long Beach, is one of them. Long-story-short, about an hour later I was finally heading to my hotel room with a new commission job to start considering…
…and here is the new piece of art now hanging in that very same Delightful Crepes Cafe.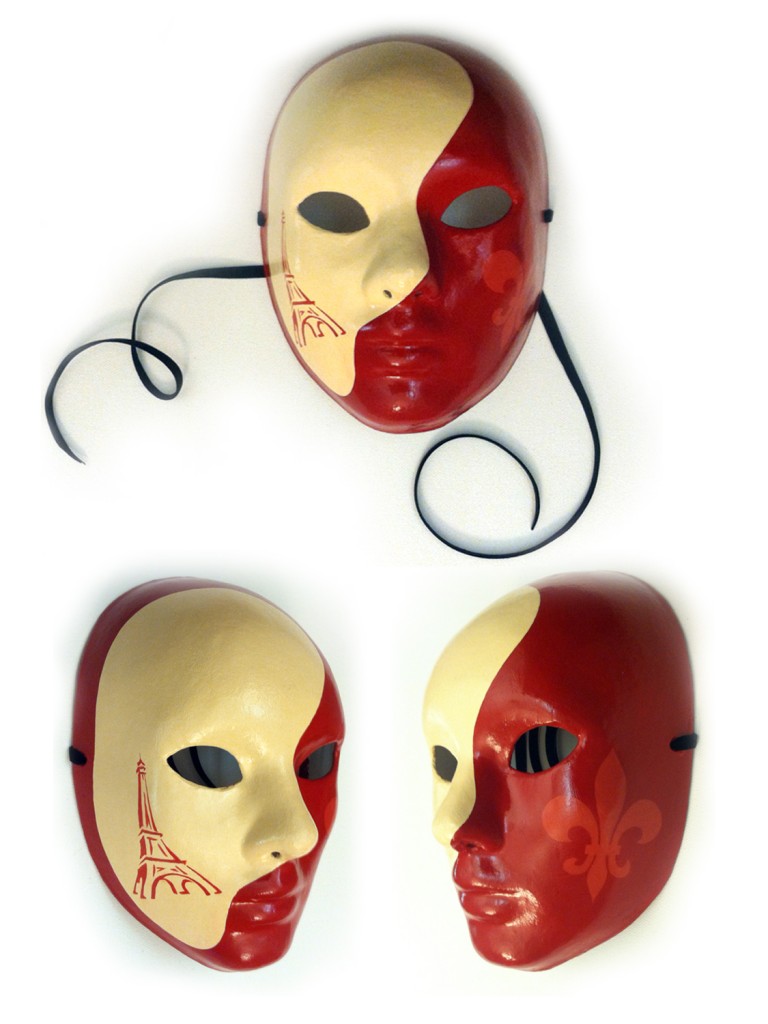 Phantom of Delight – Acrylic paint of paper mache' mask – Completed 3/2/13
©2013, Don Michael, Jr.
Samone had requested that this mask use the colors from her cafe's logo. She also wanted me to include iconic images of French origin – a couple she specifically mentioned were the fleur de lis and the eiffel tower. Something else she mentioned in our conversation was how cool it would be if I created a mask with ties to the Phantom of the Opera mask. From what I understand, Samone is quite happy with the results. Next time I'm in Long Beach I'll have to go have me some crepes and see how she has her new mask displayed.
Until then, though, I'd better get back to the studio… I've got several projects calling my name. And one of those has a pretty tight deadline.
Happy Creating!
The look on this cheetah's face made me think that although she may have missed out this time, there's always Next Time…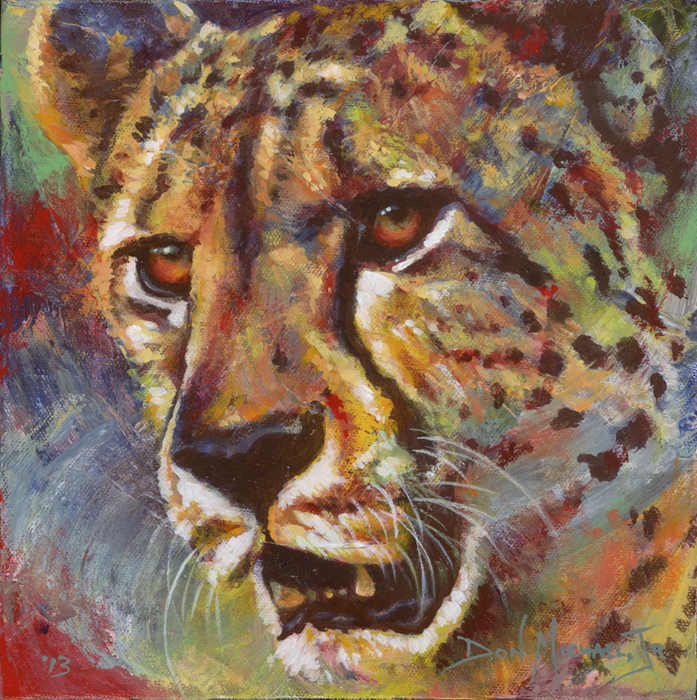 Next Time – 10″x10″ – Acrylic on canvas – Completed 4/5/13
©2013, Don Michael, Jr.
Happy Creating!