I cannot believe that April is ending already! To where has the first third of this year disappeared?
Painting-wise, this has been my least prolific year since 2008 – at least so far. I've got a lot of other projects in the works, but I always feel like I'm letting myself down if I don't complete 4 or more paintings in a month's time. I realized yesterday that I was about to finish April with only two completed paintings, and I just couldn't have that. So, I set everything else aside for a few hours and created this…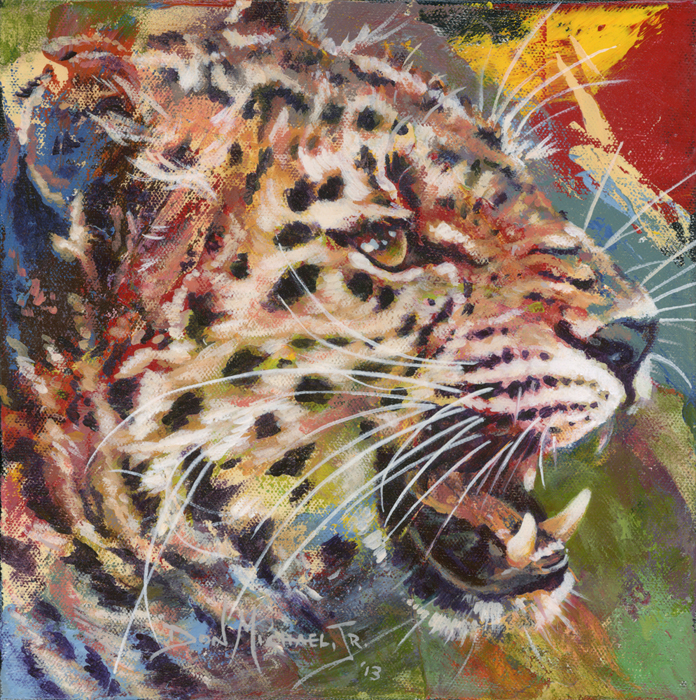 Fire Inside – 10″x10″ – Acrylic on canvas – Completed 4/30/13
©2013, Don Michael, Jr.
Well, I had a lot of fun with this little leopard. It was definitely a pleasant respite attending to his visage, but now it's time for me to get back to the projects that help pay the bills…
Happy Creating!