I spent almost every bit of my creative energy on the St. Jude sculpture during the month of February. (I'll post more on that soon.) What this did was put me behind on a few of my design projects AND caused me to not paint anything for myself. So, I remedied the painting part of that dilemma last night…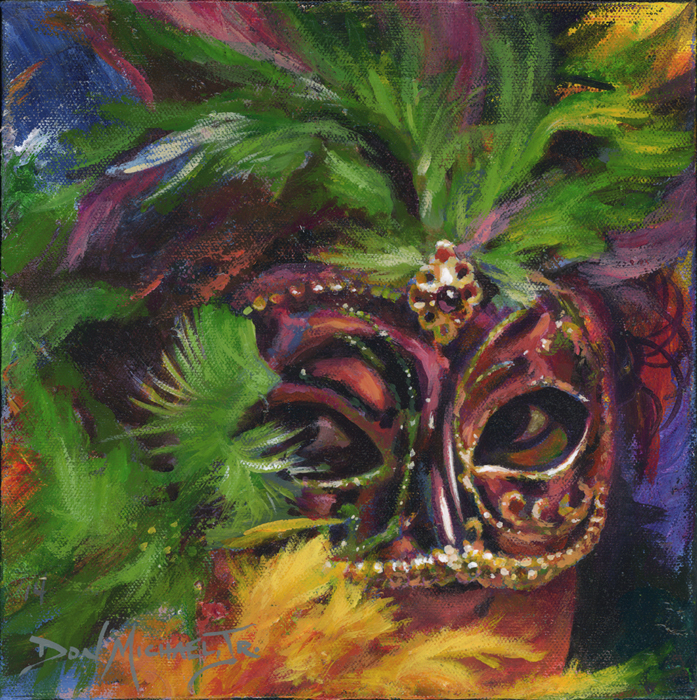 Feathered Up – 10″x10″ – Acrylic on canvas – Completed 2/25/14
©2014, Don Michael, Jr.
The inspiration for this painting came from my Facebook friend, Tracy Friberg. She recently posted a 'selfie' of herself getting ready for Mardi Gras. I loved the photo and requested permission to use it in one of my Over the Under-Schmeering paintings. Tracy graciously concurred. Thank you, Tracy!
Below is Tracy's photo. You can see that I did not stray far from her original image. I love the richness of the colors in her photo. Beautiful shot, Tracy!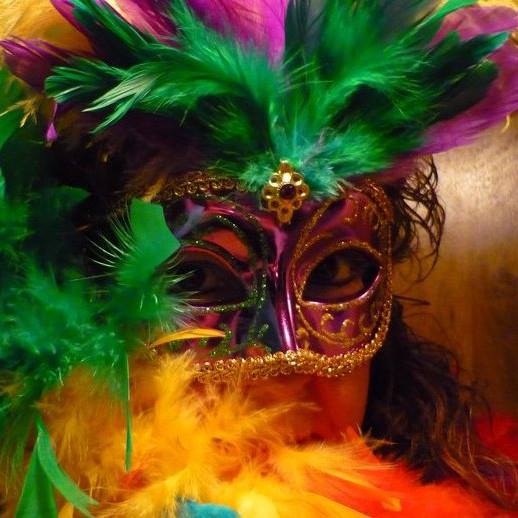 Mardi Gras photo by Tracy Friberg
Now it's time for me to get caught up on some of those design projects.
Happy Creating!