For the 6th year in a row I am taking part in Un-Masking the Mind, a charity auction designed to generate funds for books and supplies for Innovations International Charter School of Nevada. Here is the mask that I created for this year's event…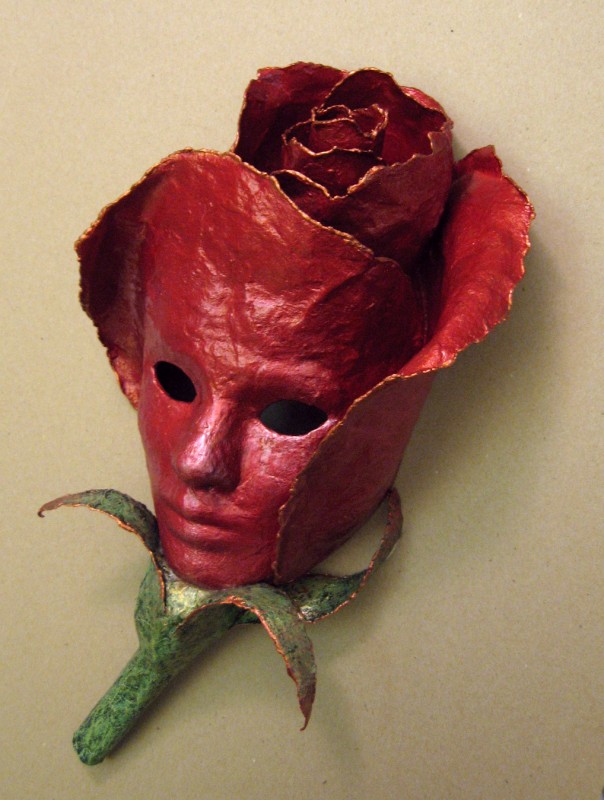 Queen of Hearts – 17.5″x9.5″x4.25″ – Paper Maché Mask – Completed 7/3/14
©2014, Don Michael, Jr.
This one was a really fun project to create. In fact, I had such a good time with it that I think I'll share some of the process…
Below is a photo from early in the process. My art table became a huge mess as I started creating the swirls for the inside of the rose. On the right you see the very center piece of the rose. On the left you see the outer swirl sitting on the mask protected by foil. And on the far left you can barely see the beginnings of the large petal that goes across the face. The brown strips of paper that you see laying around are what I use for my paper maché. The bonding agent that I use for my paper maché is a mix of acrylic medium and acrylic gel.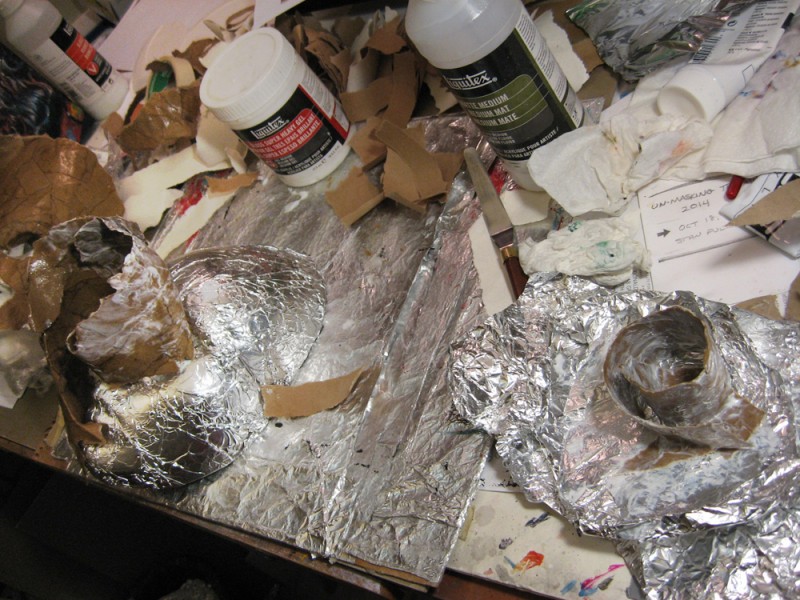 As you can see below, after the pieces dried I then attached them to the mask with the paper maché. On the right you can see the beginnings of the petal which will wrap around to the right side of the mask. I used a paper plate to create the mold/support for this petal. It worked beautifully…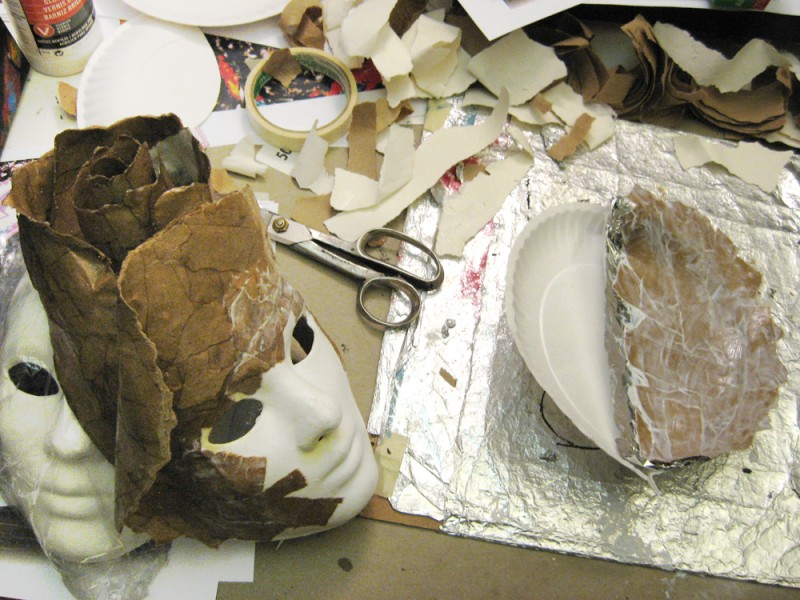 This next photo shows the rose elements all attached to the mask. There was still some adjusting needed at this point – a little tearing here and there, followed by a little addition in other places – but the hard part was done.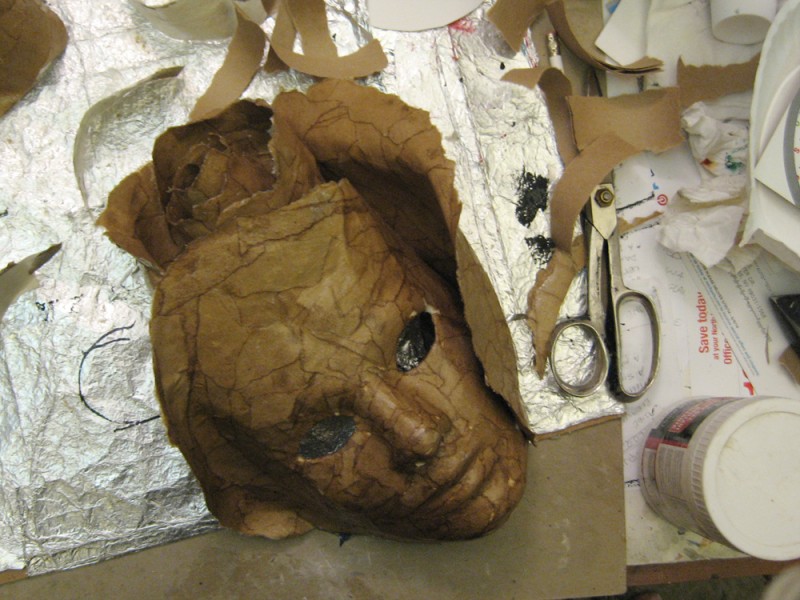 Once the flower part of the mask was finished it was time to create the stem. Below you see the finished rose and stem.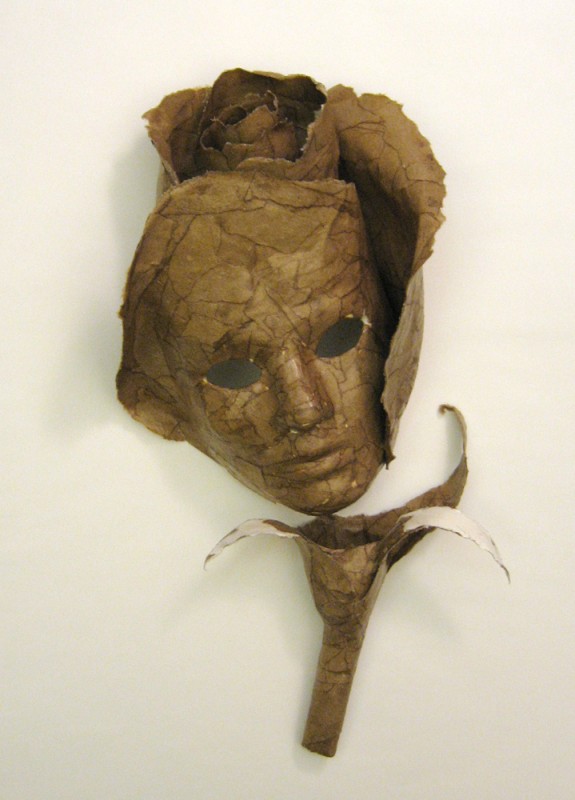 I wasn't ready to attach them together at this point. First, I wanted to paint both pieces separately to prevent any color contamination. To make sure the surface of the mask took the paint evenly I decided to gesso it before painting. Here it is after two coats of gesso… (So the white would stand out, I placed the mask pieces against one of my schmeered canvases.)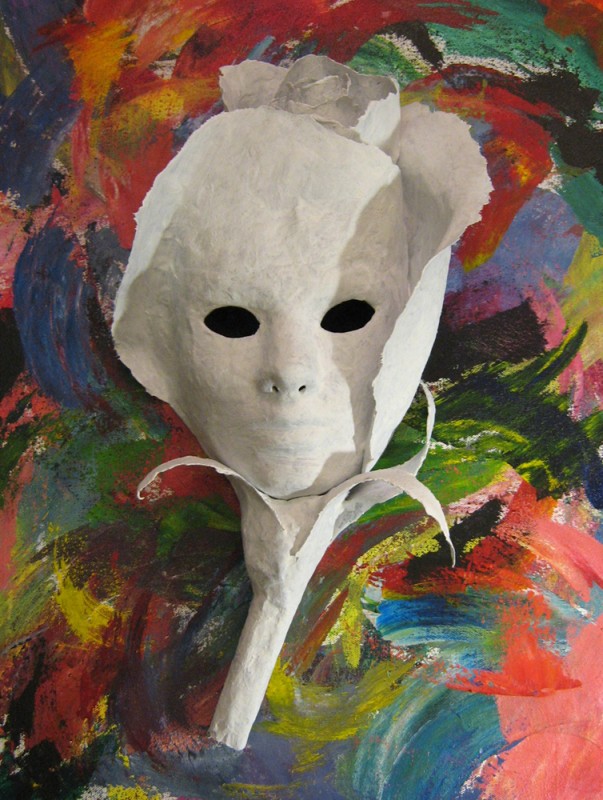 Then it was time to get started with the paint. Here's a shot of me in the middle of that process…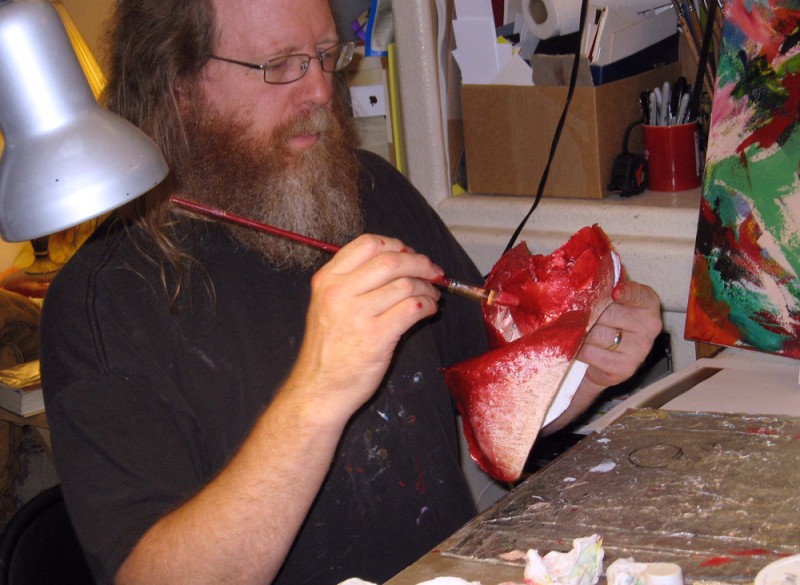 I went thru several variations of color application before finding the exact combination I wanted. I won't bore you with all those experiments. Just know that I pulled out even more of the very finite amount of hair left on my head while trying to find the elusive answers.
Below are the pieces with the final colors…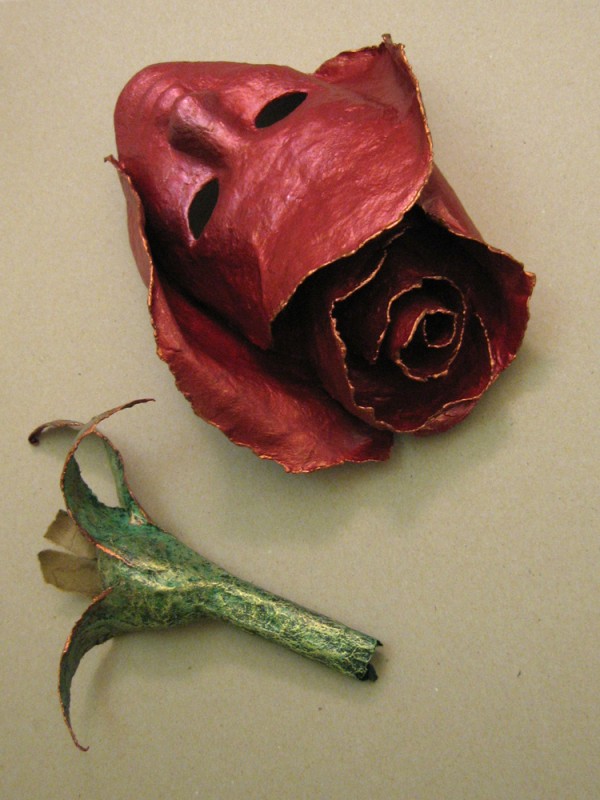 …and below are the pieces drying upon assemblage completion.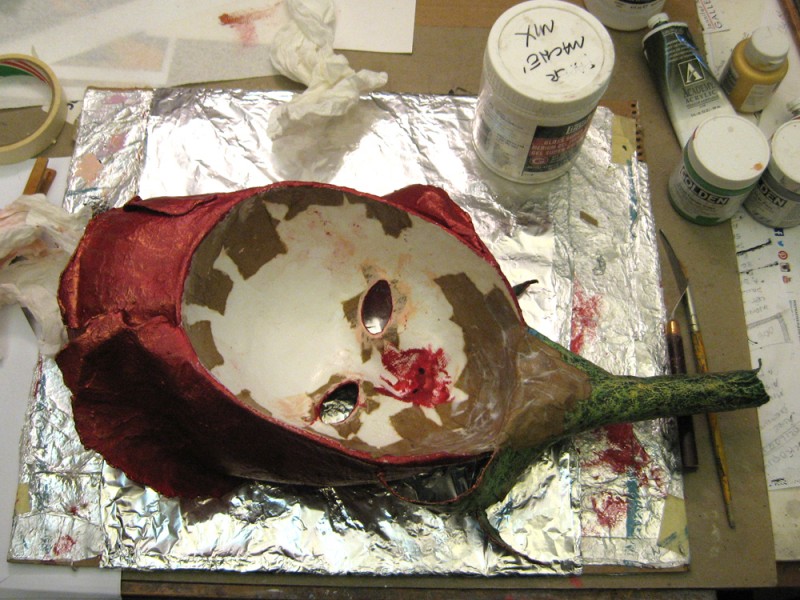 I couldn't leave my mask with a bloody nose, so I painted the inside of it black before signing, titling and dating it. Here is one last image showing both the front and back of the finished Queen of Hearts. I hope you enjoy.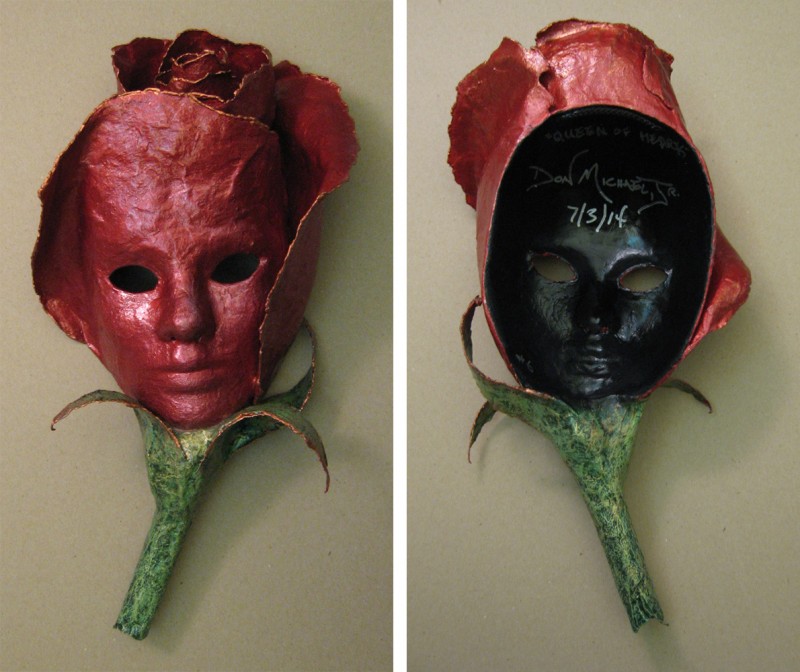 ©2014, Don Michael, Jr.
Happy Creating!