Last Sunday, October 5th, my family and I attended the auspicious and ever-entertaining Circus Couture charity event. Festivities for the evening included stunning aerial acts, amazing acrobatic performances, jaw-dropping fashion, gorgeous fine art, and a very lively live auction. (You can see more about what the event is about by clicking here.)
This was the 5th year of Circus Couture and this is the 5th year that I've donated a painting for them to auction off. The paintings I donated the first 4 years helped to garner between $2,500 and $3,000 – all of which goes towards the treatment of children dealing with cancer and other devastating diseases. It's an amazing feeling to know that the art I create can help generate that kind of money which I could not give to the charity otherwise.
Since I have been donating paintings to Circus Couture from the beginning they honored me this year as one of their featured artists. This meant that my painting was featured during the live auction part of the event. It also meant that I was interviewed on camera a few weeks before the event. The edited version of my interview was played just before my painting was auctioned. If you're interested in what I had to say, click on the image below…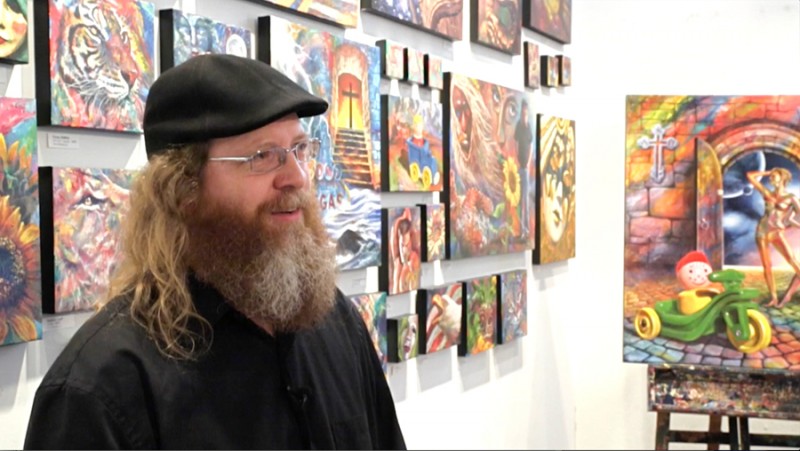 Don Talks About His Involvement with Circus Couture
Many of the children being treated at the Children's Specialty Center of Nevada were able to attend the event with their families. A couple of those families were sitting in the row in front of my family and me. It was really sweet that one of the young girls kept turning around and looking at me while the video was playing. She was in awe that I was up on the big monitor AND sitting right there behind her at the same time. 🙂
Once the video was finished the auctioneer took the stage and got busy. After a very exciting several minutes of bidding and clapping I was awestruck to hear that my painting had sold for $6,000!!! That was more than twice the amount that all the other paintings I had donated to Circus Couture over the years had sold for – COMBINED!!! I thank God and give Him the honor and glory. Wow!
Below is the painting which now resides in a gorgeous penthouse near the Las Vegas Strip. I hope the new owner enjoys it for years and is blessed beyond all measure for his generous donation to such a worthy cause.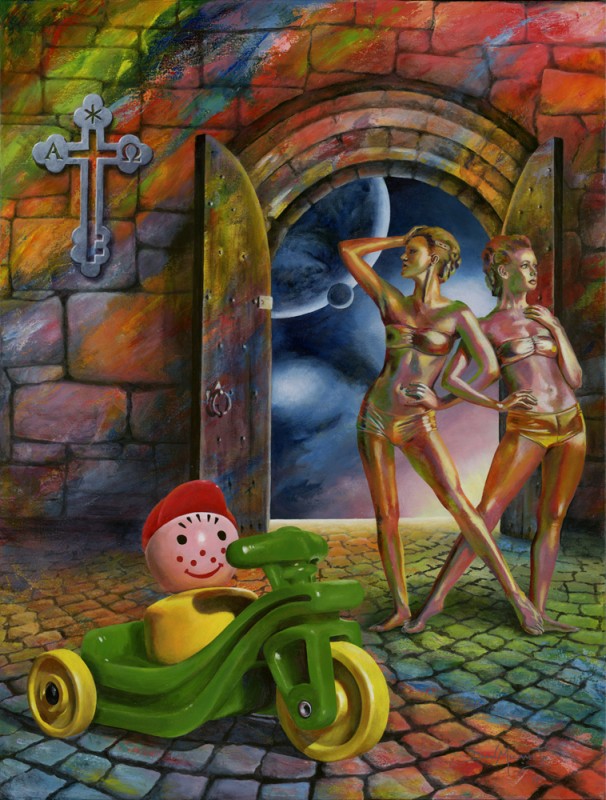 Unlocked – 40″x30″ – Acrylic on canvas
©2014, Don Michael, Jr.
To put a face to what Circus Couture is all about I want to end this post by introducing you to one of the mighty warriors being treated thru the Children's Specialty Center of Nevada and the Hemophilia Treatment Center. He came up to me and gave me a giant hug during intermission. He was so excited that I had been "on TV". His name is Sawyer and he is my hero. That 3-year-old body has so much love and kindness in his soul and my life is eternal changed by having met him and his loving family. God Bless them, each and every one.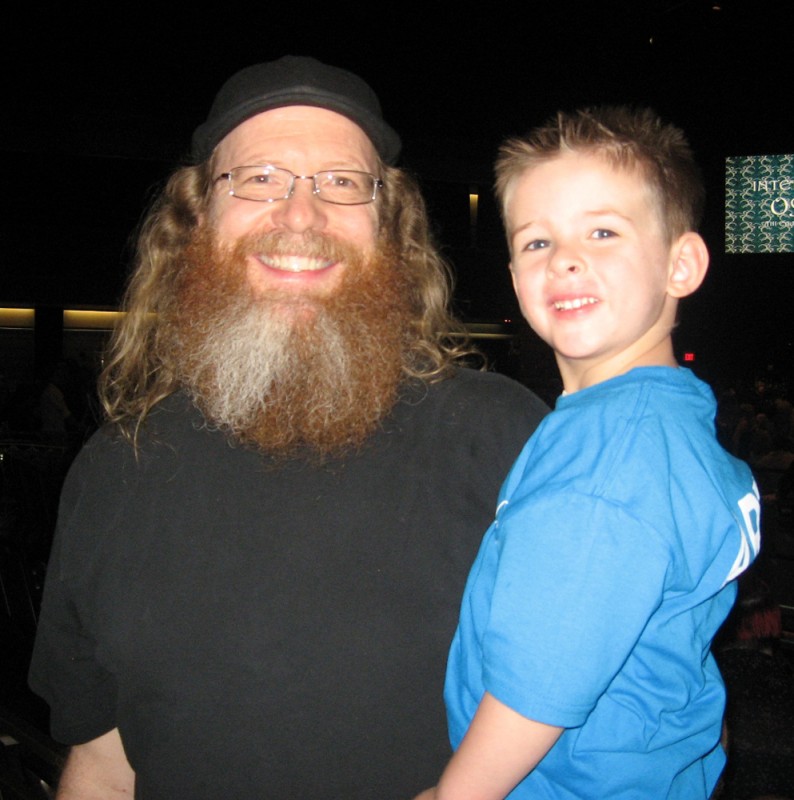 Don and Sawyer
To find out how you can help these children check out the Cure 4 the Kids website. Explore the site and see what they are up to. It's amazing!
I love this thing I do, and I'm proud that there are ways that it can impact others' lives. Wow!
Happy Creating!
The UNLV Foundation hired my good friend, CJ's, company Alley Zoom Productions to create a Thank You video to send out to all their donors. I am greatly honored that CJ included me in the creation of this project.
As we shot video, we got to see 'behind the scenes' of a dynamic and vibrant campus that has faculty and students making a difference upon the world in which we live. We got to meet many students and faculty and learned a lot about what they are up to. We were invited into their classes, labs and training facilities where all of this magic is going on. Let me add that after seeing everything UNLV is doing and is involved in it makes me even prouder that one of our sons is currently attending there (he even appears briefly in this video).
Since we just celebrated our Thanksgiving Holiday (which I hope everyone enjoyed) I thought this little Thank You Video would tie in nicely. To see the video, just click on the photo below…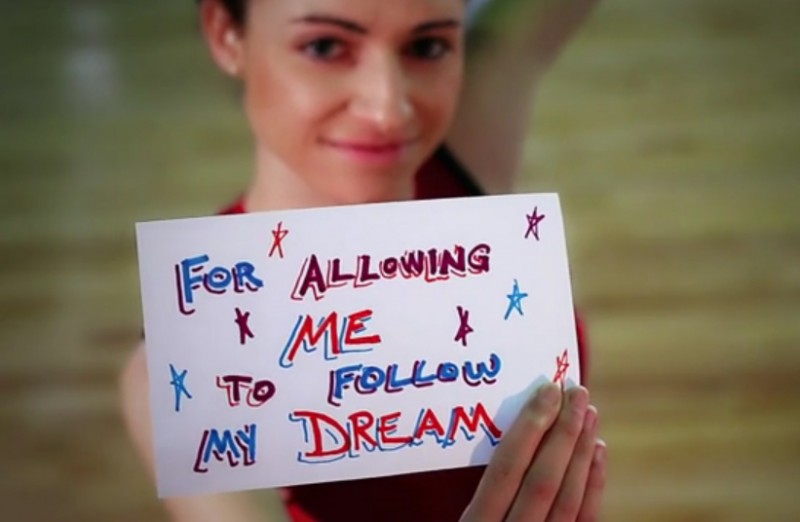 UNLV Foundation Thank You Video – Created November 2012
Oh, but how I love this thing I do…
Happy Creating!
This year I have spent a lot of time working with Alley Zoom Productions creating commercials, testimonials, and other types of videos for multiple clients. My responsibilities vary from Art Directing, creating graphics, creating animations, and helping set up and break down video shoots – among many other things. I realized the other day that I have never shared any of the work that we've put out, so today I will…
Click on the images below to see the videos on YouTube…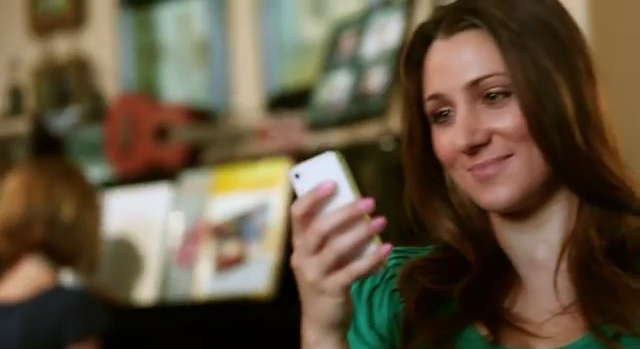 RJ Deal Number One Commercial
The above video was created for one of our local newspapers to promote their new bundled deals. We thank 10e Media for hiring us to create this campaign which will begin airing soon in our TV market.
Another commercial done for this same client can be seen below. This commercial was never aired – which, regrettably, happens at times in this business. We were quite proud of it, though, and think it deserves the look of a few eyeballs.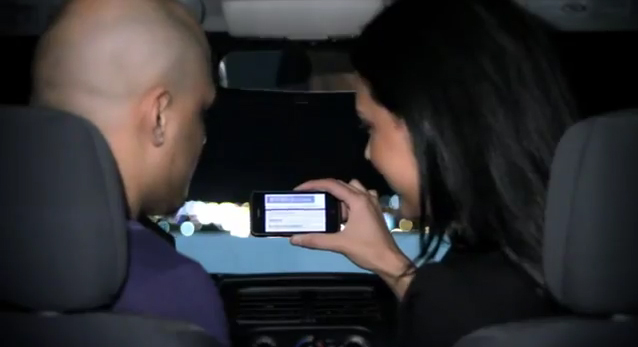 My RJ Commercial – Never Aired
Another of our clients has been Goodwill of Southern Nevada, for whom we've created several videos – both for commercial and internal use. Below is one of the commercials we did over the summer.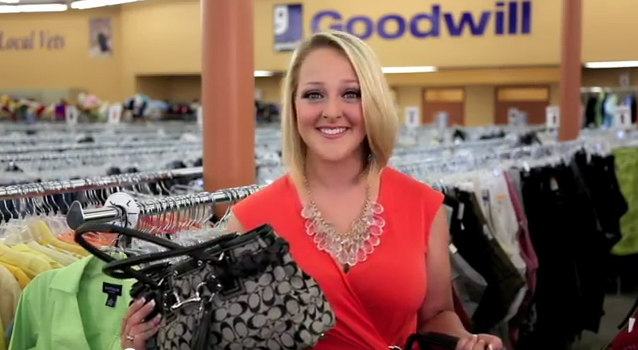 Shop Goodwill Commercial
All of these commercials were shot and edited by CJ Boisvert. She's AMAZING! To see more of her outstanding work, be sure to look through the Alley Zoom Productions' Portfolio page – found here.
As I'm sure you can imagine, these projects are quite time consuming, which is one of the many reasons that I've been so scarce on the blogosphere the past few months. I don't mind, though, because this thing we do is SO MUCH FUN! I look forward to more of these types of projects in the near future.
Happy Creating!
I mentioned in my previous post that my friend, CJ Boisvert, and I have a few collaborative efforts in the works. Well, this time it does not involve a finished painting, but instead involves a video of finished paintings. Allow me to elaborate…
This past Friday morning CJ came with me as I reworked my wall of paintings at the Arts Factory for the First Friday festivities. She set up her trusty camera to create a time-lapse of me at work. A lot of editing and a little music later CJ had compacted my 2 hours of hard physical labor into 48 seconds of fun. Click on the photo below and you'll see what I mean. I hope you enjoy…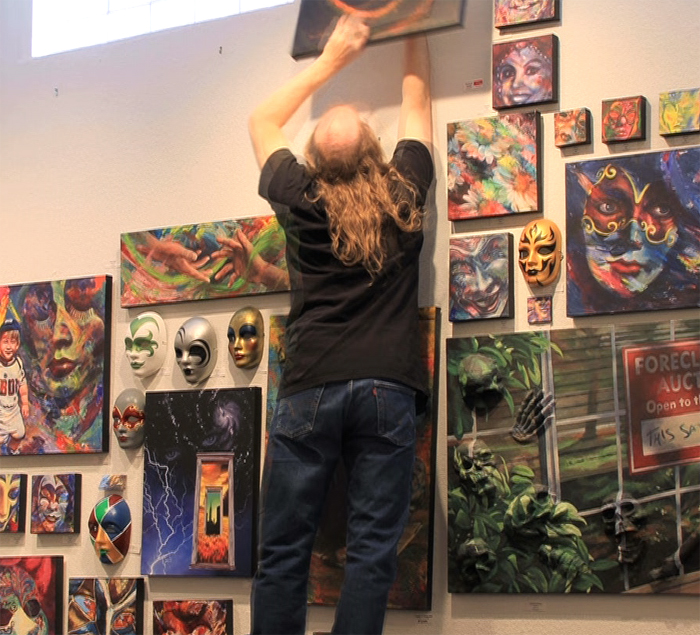 Hanging the Show – Arts Factory – 6-3-11
OK, fun time is over. It's time to get back to the easel…
Oh, wait, that's fun, too!
Happy Creating!
Well, the animation that I alluded to in my previous post is finally completed. In all fairness, I should probably call it more of a fete of editing than animating, but either way, I'm extremely excited with how it turned out. Click on the image below and you'll be able to see it on YouTube.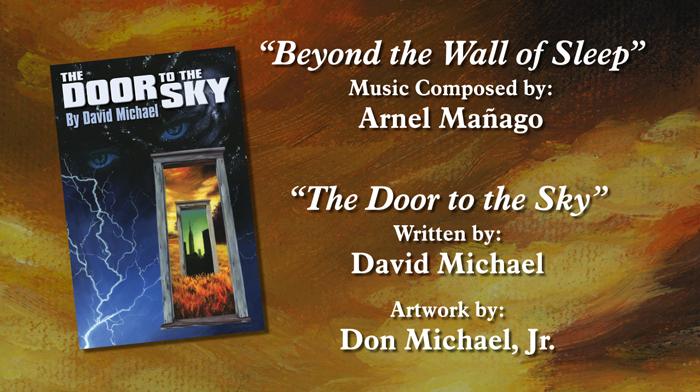 ©2011, Don Michael, Jr.
I would like to thank Arnel Mañago for providing his music, and my brother David for providing his words. They and the artwork for the  book cover all fit together perfectly. As for the artwork, I'd like to point out that every element in the video came from the painting and the book cover that I created for The Door to the Sky – except the words which I quoted from the book…
On a completely different note, the giant heart that I mentioned in my previous post is now sitting in my garage with its first coat of gesso drying. I was very pleased to find that it was a bit smaller than I had been led to believe – but it still ain't little, as you can see below.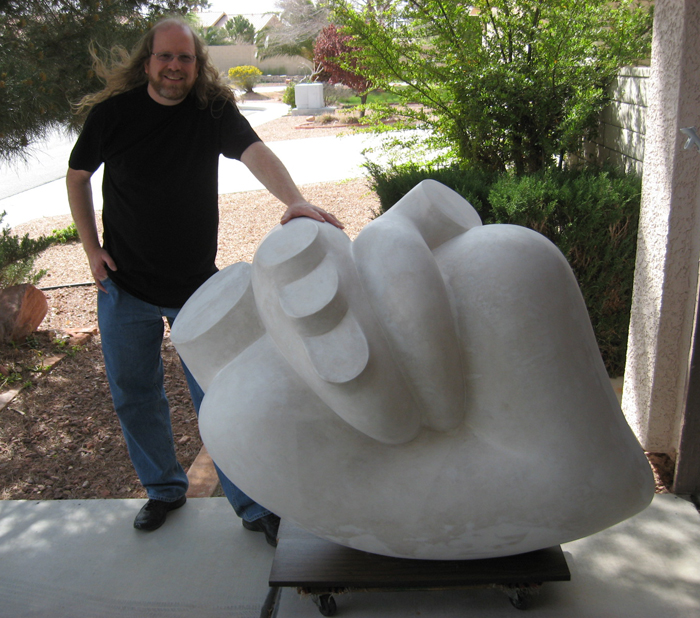 ©2011, Don Michael, Jr.
Now I just gotta' figure out what I'm going to paint on it…
Happy Creating!
Here is a video that CJ and I put together about the creation of my mixed-media painting Petroleum By-Product. It saddens me that a fear I illustrated in early March became a reality just 45 days later. Click on the image below to see the video.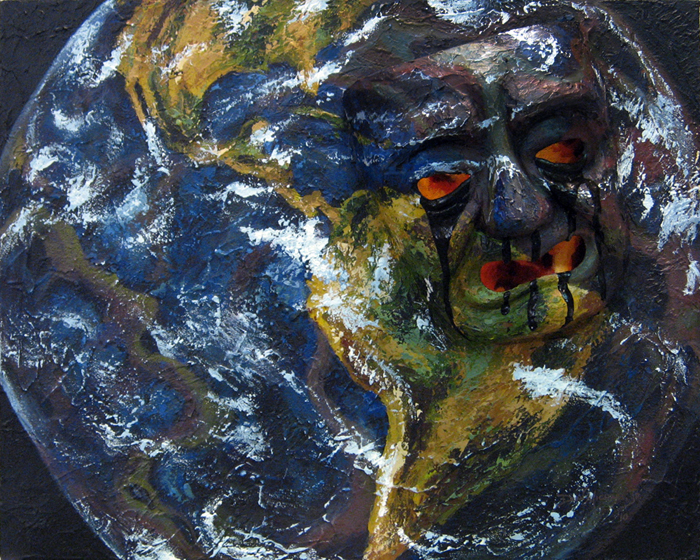 Petroleum By-Product – 12″x16″ – Acrylic and paper mache' on canvas
Completed 3-2-10 – ©2010, Don Michael, Jr.
Well, my friend CJ is still up to no good. She just snuck in two more videos with me running my mouth. I figure since she did all this work, the least I could do is share it. Click on the images below to see what I'm talking about.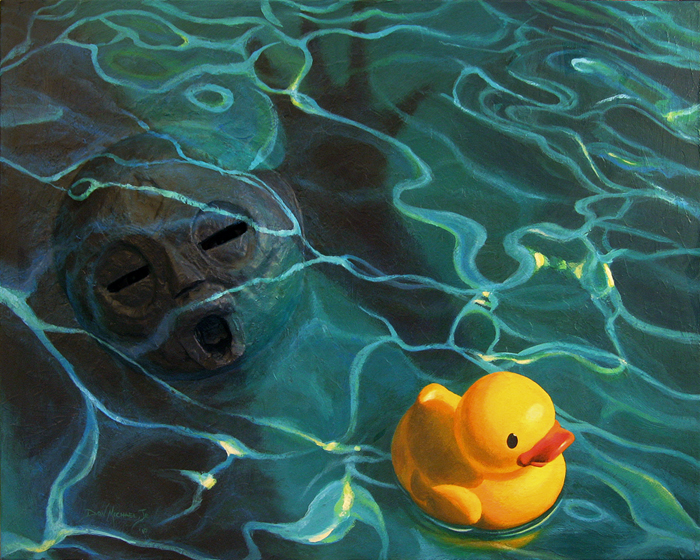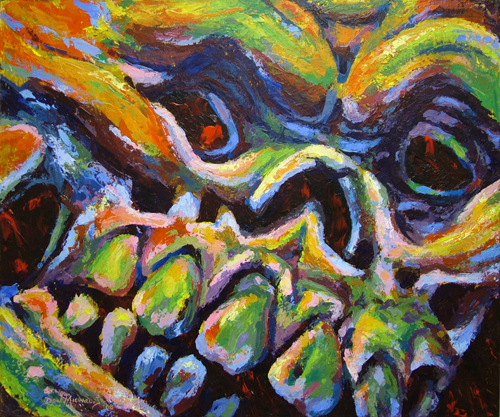 While you're watching these, I'll be setting up for First Friday which will be occurring in Downtown Las Vegas tomorrow night (6-4-10) from 6pm-10pm. My work will be on display in the Arts Factory, downstairs in the Blue Sky Yoga gallery. If you're in Vegas, be sure to stop by and say "Hi!".
For the first time since late August I've been involved in some graphic design/animation/editing and it feels better than I thought it would. The last several months of my tenure as an Art Director in television did a job on my creative psyche (just check out my paintings Job Security, Glass Half Full and A Fine Mess to see what I mean) and I thought I was ready to put that all completely behind me. Now I know that it will never be completely out of my life. It flows through my bloodstream almost as strongly as the painting and other organic creative mediums do…
So, for the first time I have put a few of my graphic creations up on my website. You can check them out here. It was fun to revisit many of these projects as I prepared them for placing on the website.
Also, my good friend, CJ, and I have put together some montages of my Art Directing/Animating/Graphic Design work from my life in television. The first is a 'whiz-bang' reel of animations I created and implemented over the years. The second is a montage of promotional and commercial work I art directed, designed and animated for. (We are still working on a third piece which will feature the opens and animations I created for newscasts.) Regrettably, a lot of my work did not survive my rapid exit from television, including a few of my favorites. But, I think I still have a pretty good representation of what I did/do.
I would like to thank my friends, CJ, Peggy and Sandi for helping stir back into life the joy of working within the graphics world once again. (Careful ladies, I may be cussing you later… :-P)
With all this said, nothing is creatively more important to me than my painting. I anticipate this may always be the way of it. We'll see…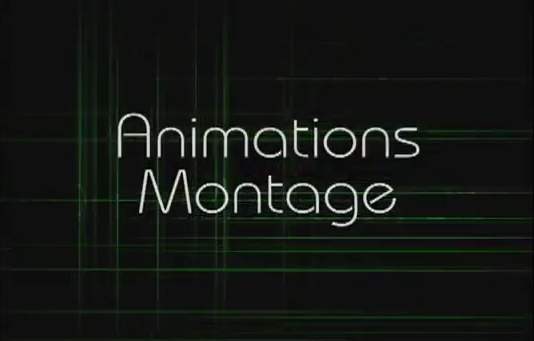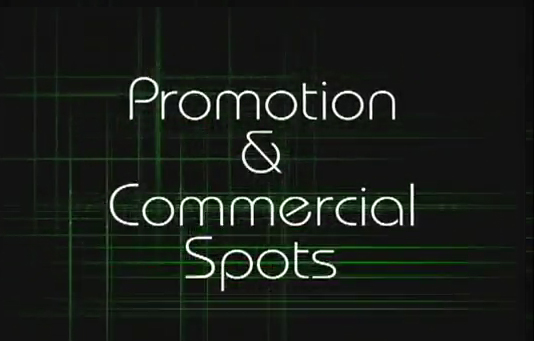 ©1996-2010, Don Michael, Jr.
My good friend, CJ Boisvert, of AlleyZoomProductions convinced me recently to get in front of a camera as I was creating Hidden in Plain Sight. This may not seem like much to many, but you have to understand that I worked in television for 15 years and did a pretty good job of avoiding the front end of a camera – and I liked it that way.
All the shooting, editing, and music composition was done by CJ. She is my Promo Goddess… and a true Renaissance Woman. All I had to do was show up at my easel and run my mouth. Here's what we came up with…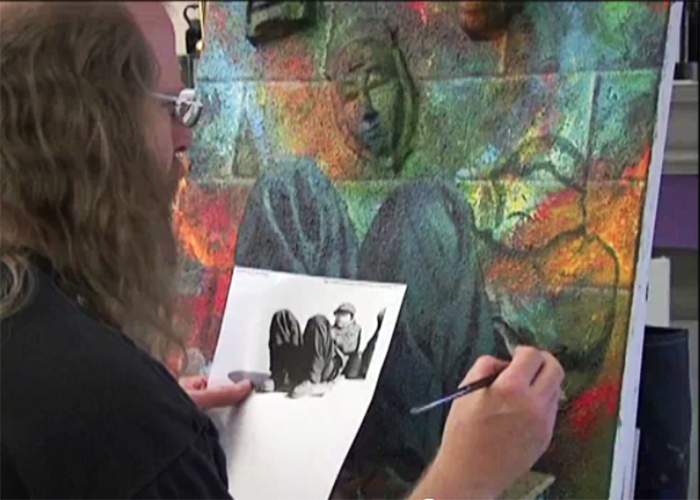 I was recently asked by composer Arnel Mañago if he could feature some of my paintings in a montage set to one of his musical compositions entitled "Manic Twilight". Of course, I was thrilled! You can see the results here. I really enjoy the energy of the music. As far as the video is concerned, the paintings are static and the transitions are simple, but overall I'm still pleased with the final result. Good job, Arnel.
I'm including my painting "Cult of Personality" in this post because, a) it's in the video, and b) it fits the title of the song. If you click on the image, it will take you to the video. Enjoy!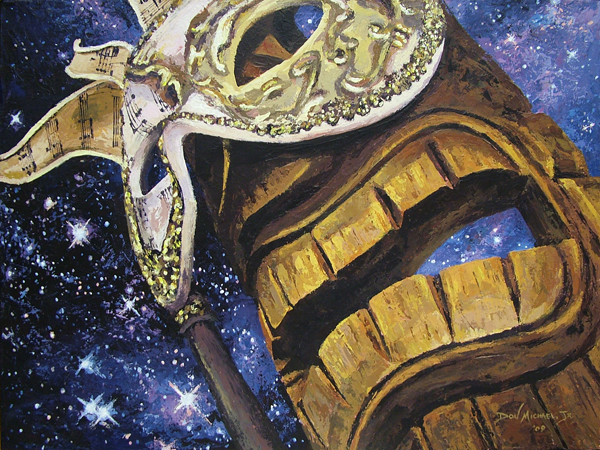 Cult of Personality – 18″x24″ – Acrylic on canvas – Completed 1-1-09
©2009, Don Michael, Jr.
My original blog post about this painting can be found here. (Interesting tidbit… the title for "Cult of Personality's" blog, written January 3, 2009, is quite fitting in lieu of this year's Super Bowl Champs – check it out, you'll see what I mean.)