Currently on Don's Blog:
February 25th, 2015
Today I had the honor of being interviewed by our local NBC affiliate regarding the sculpture I painted in 2014 for the Las Vegas Chapter of St. Jude. If you click on the photo below it will take you to that interview…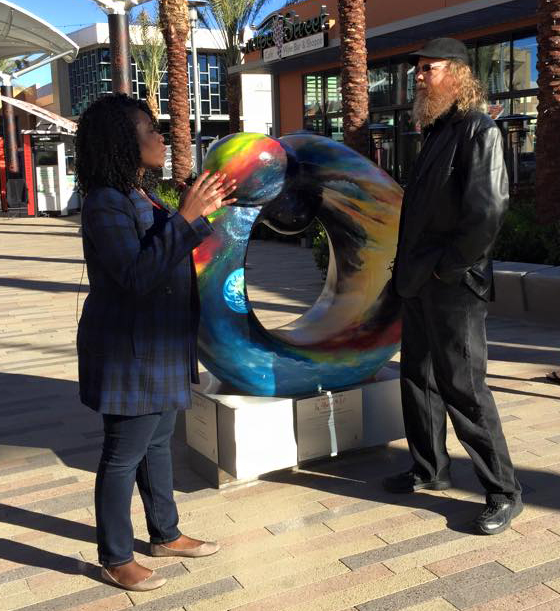 Venise Toussaint interviews Don Michael, Jr. about Miracle
(Photo credit: Dorit Schwartz)
The design for this sculpture was created by Las Vegas sculptor Dorit Schwartz – and, an amazing piece it is! The one I painted, Miracle, as well as the other 9 painted last year are currently on display at Downtown Summerlin. If you are in the Las Vegas area be sure to go check them out. They will be there until April 20, 2015.
Happy Creating!