Currently on Don's Blog:
October 25th, 2014
This past Tuesday night my artwork and I were featured at Grinder's Pizza Lounge here in Las Vegas. It was a fun night of food, adult beverages, fellowship and painting. I hadn't done a mask painting in several months and decided that since all of the works featured that night were of masks, I would actually paint one as well. Here I am getting started on my painting for the night…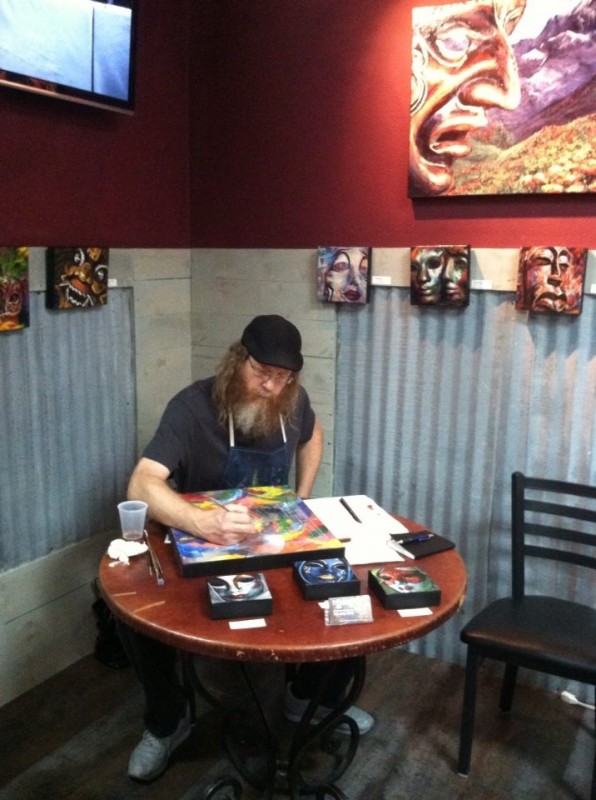 Of course, since I was at a pizza establishment I had to sample their wares. Below, I am proving that I can indeed do two things at once…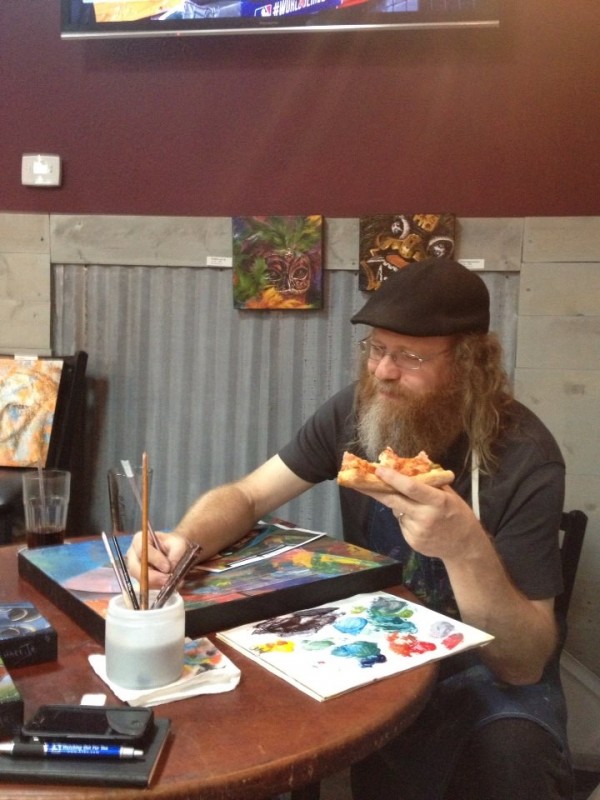 As the evening went along I made pretty good progress with the painting. I also ended up selling 3 of the paintings from my Eye Candy series, including Jelly Bean which my friend, Ashley (pictured below), bought. (FYI, I am donating 20% of all sales from Tuesday night to Cure 4 the Kids.)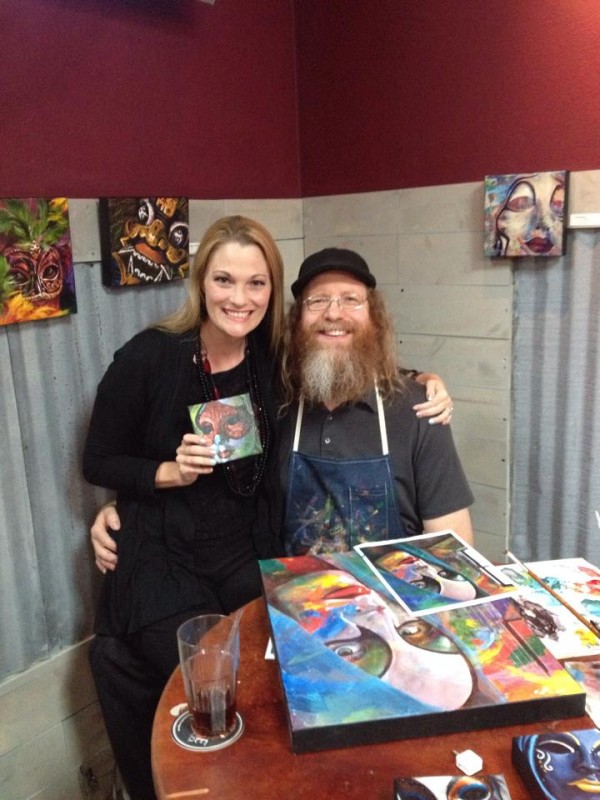 I was very delighted to have my wife there with me. We had several friends stop by and ended up making several new friends as well. By the end of the night the painting was about 2/3′s of the way complete. Below, my wife and I share a laugh with our friend Erica towards the end of the evening…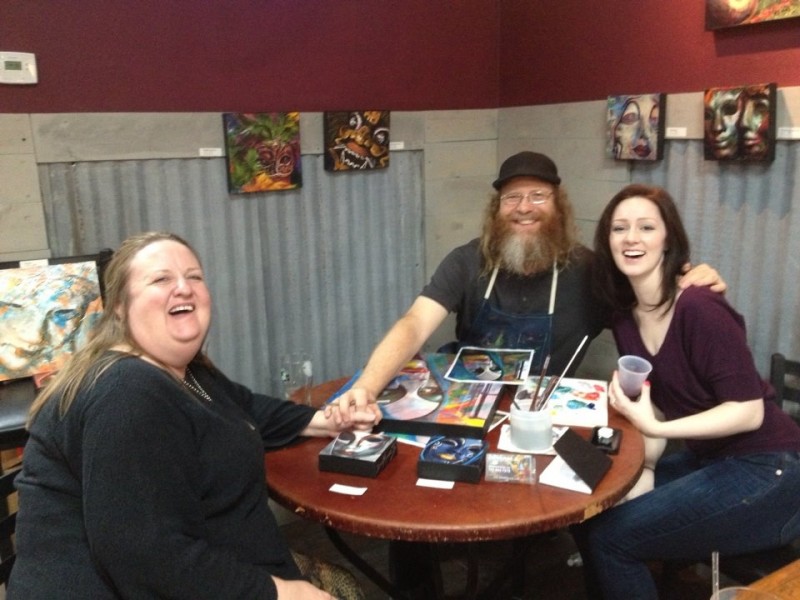 The rest of the week was quite busy with other art related adventures (tales for another day), so I wasn't able to finish the painting until last night. Without further ado, I present Let the Day Begin…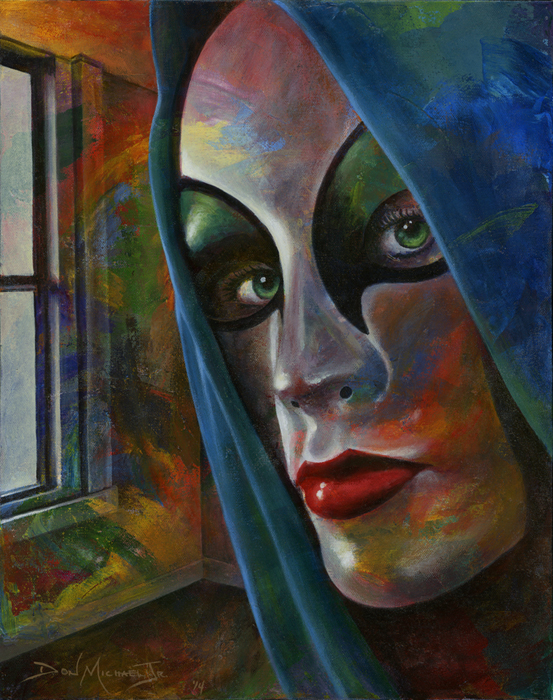 Let the Day Begin – 20″x16″ – Acrylic on canvas – Completed 10/24/14
Now it's time for me to head back into the studio. Until next time…
…HAPPY CREATING!!!